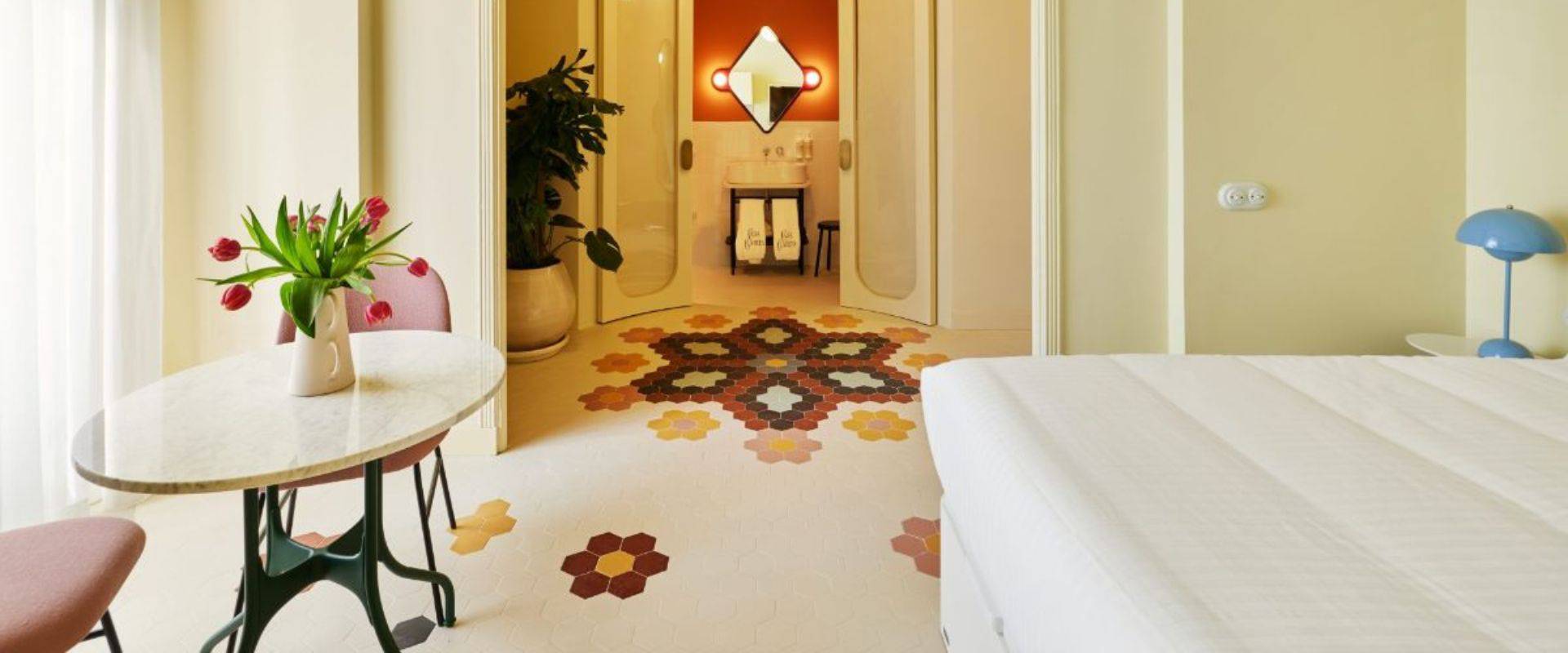 Welcome to Hotel Casa Clarita by SH Hoteles
Hotel in Valencia
Welcome to Casa Clarita

In the heart of Valencia, there is a place where design and creativity come together: Casa Clarita by SH Hoteles. It is set in a location that is brimming with historical heritage and life, in the rambling streets of the La Seu neighbourhood.

Designed by Jaime Hayón, winner of the Spanish National Design Award 2021, and with finishing touches of exceptionally high quality, this place offers a sophisticated refuge to the most meticulous of guests. Here, no two rooms are the same, and every corner is packed with surprises.

Feel like you're in a 5-star hotel, but so cosy and looked after that you feel as if you're at home. You will also have a minibar with locally sourced products, so you can taste the authentic flavour of the city.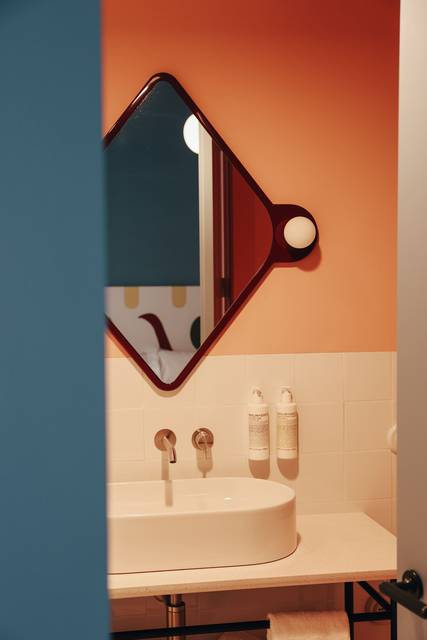 SUPERIOR ROOM
None
The superior room, located on the top floor of the building, is the best place to contemplate the views of the city. From the moment you walk in, you feel welcomed into the large bed in a space measuring 22m². This room, with outward facing windows, was decorated by Jaime Hayón. It has air conditioning and even has a private bathroom with a shower and free WiFi, as well as a flat screen TV.
Free Wifi

You will have access to completely free WiFi throughout the establishment. From your room, you can connect to your high-speed streaming platforms without needing to use your data. This is another of our commitments to ensure you lack nothing and to make sure you are comfortable at all times.

Lobby Bar

From our lobby bar we see life differently. This is a friendly, informal place for a more relaxed meal. Sample the Valencian cuisine while you listen to contemporary music—a testament to our good taste. This is one of our hallmarks, and you'll have the opportunity to try it.

Reception

The reception desk is where all guests share their impressions with our staff. When you need assistance, there will be someone available to attend to you to ensure you feel at home. This is one of the aspects that is most valued by our visitors, and one that we want you also to share.

Services

Always available to meet all your request

See more
Our location is
Unbeatable
SH Hoteles
Address:
Calle Avellanas, 10, Valencia, España
Explore