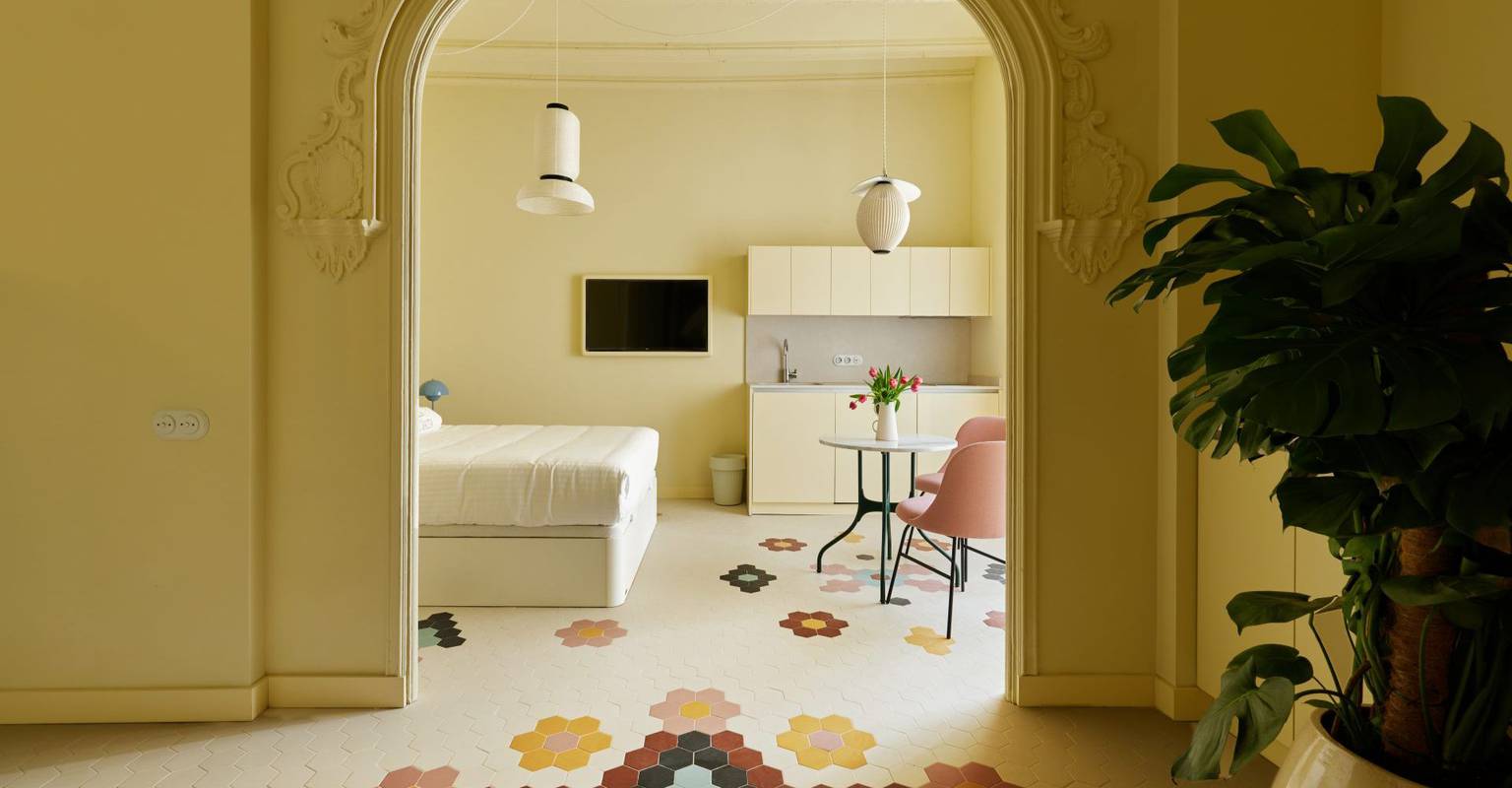 Hotel Casa Clarita by SH Hoteles's Services
Services SH Hotels
At Casa Clarita by SH Hoteles, we know that what makes a tourist complex stand out are its services. In this regard, we have a vision for wellbeing that covers everything you might need, with staff who will be delighted to serve you.

Can you guess what our guests appreciate the most when they spend a few days with us? Well, it's precisely thatwarm, comforting attention that we provide. Here, you will know that at all times you are staying somewhere that makes you the centre of attention.

Simply relax and enjoy yourself. Outside, there is a whole city to be discovered.
Free Wifi

You will have access to completely free WiFi throughout the establishment. From your room, you can connect to your high-speed streaming platforms without needing to use your data. This is another of our commitments to ensure you lack nothing and to make sure you are comfortable at all times.

Lobby Bar

From our lobby bar we see life differently. This is a friendly, informal place for a more relaxed meal. Sample the Valencian cuisine while you listen to contemporary music—a testament to our good taste. This is one of our hallmarks, and you'll have the opportunity to try it.

Reception

The reception desk is where all guests share their impressions with our staff. When you need assistance, there will be someone available to attend to you to ensure you feel at home. This is one of the aspects that is most valued by our visitors, and one that we want you also to share.
BOOK DIRECTLY WITH SHHOTELES.COM
AND GET EXCLUSIVE ADVANTAGES

Official SH Hotels Website

ACCESS TO EXCLUSIVE OFFERS

BEST PRICE GUARANTEED

DIRECT PAYMENT AT THE HOTEL